Recess—

Creative Marketing strategy
Recess in-house creative team conceptualized and executed many out-of-the-box campaigns, newsletters and social posts that helped grow brand identity and generate revenue.
Role
Creative Director
Team
Grant Gulla, Graphic Designer Adrian Brandon, Graphic Designer Thatcher Jensen, Copywriter Emily Russo, Copywriter Mathew Lewis Graphic Designer Sarah McNut, Design Intern Candice Wood, Design Intern Austin Gillespie, Copywriter Intern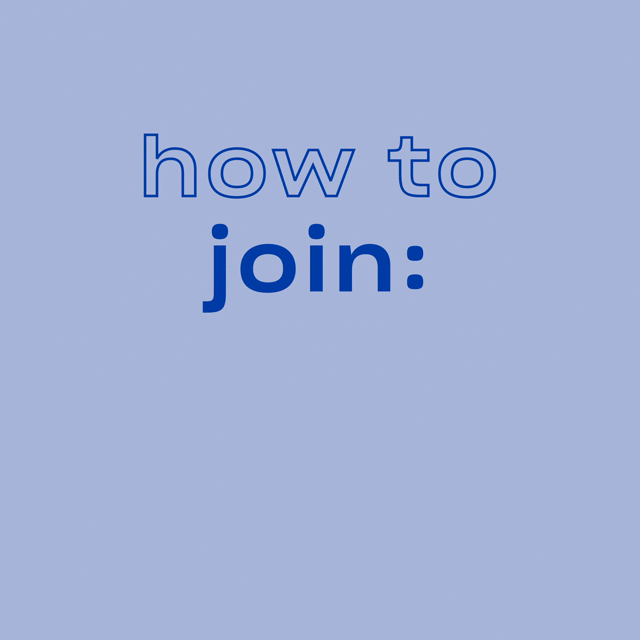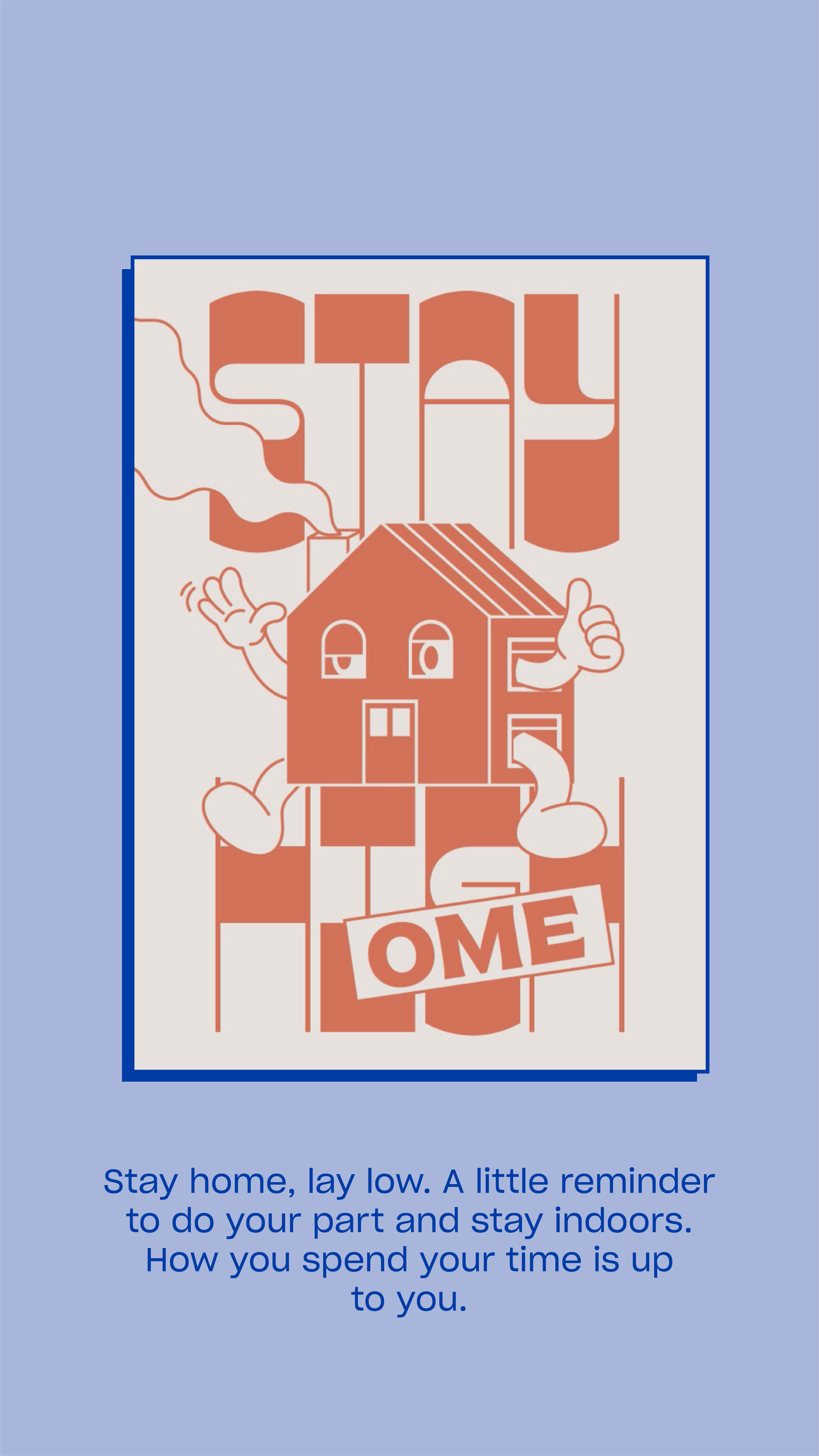 Creative Roll Call


Open call to creatives to share their quarantine creations. Selected 8 winners were sent free cans of Recess.
The campaign drove 39500 impression, 63,776 organic reach and 1556 followers in a couple days with no ad spend.
Venmo Campaign


For Black Friday a campaign was launched to drive organic reach by encouraging our followers to share our posts. Shares were rewarded with a $3 cash reward through Venmo. The campaign was widely reshared 1100 times within 6 hours and increased our conversion rate by over 500%. The campaign was later covered by
Adweek
.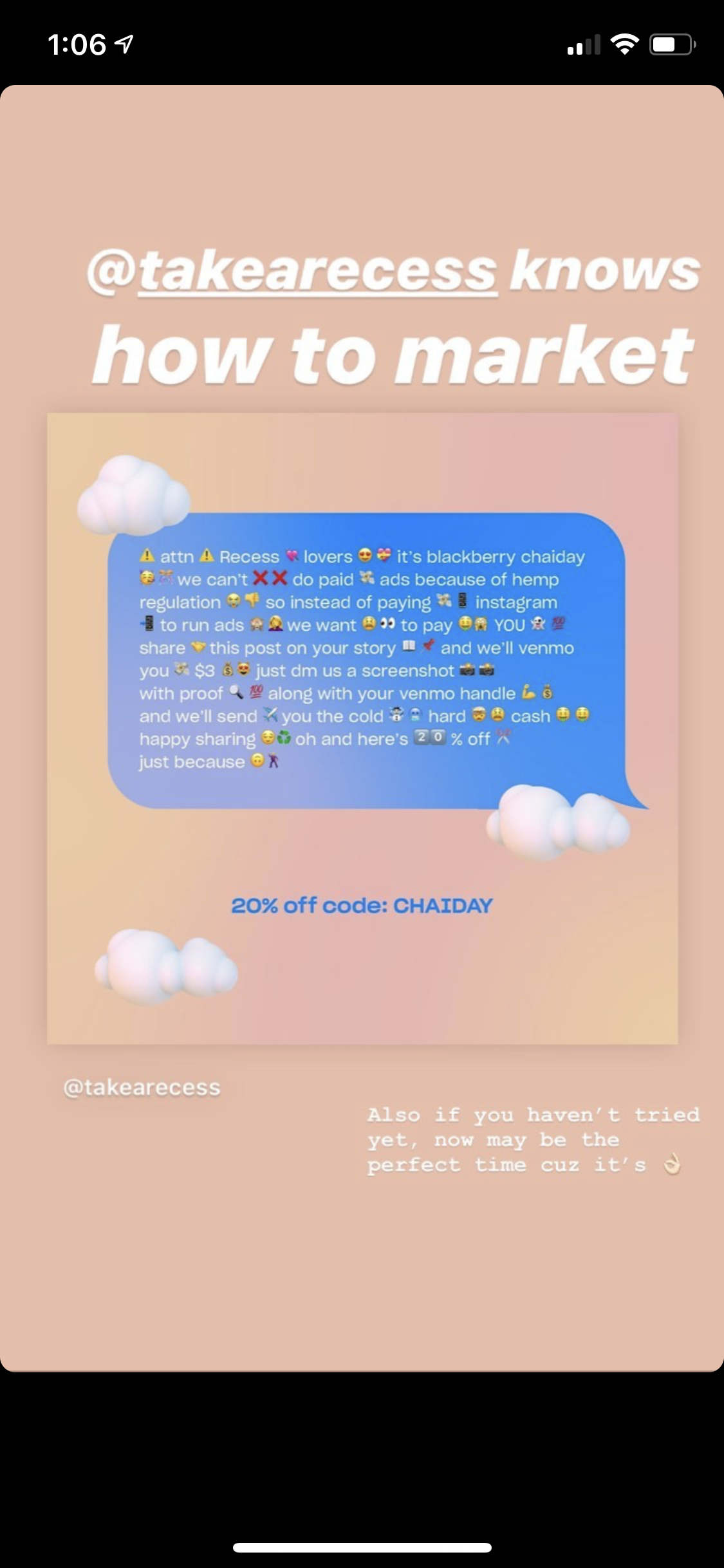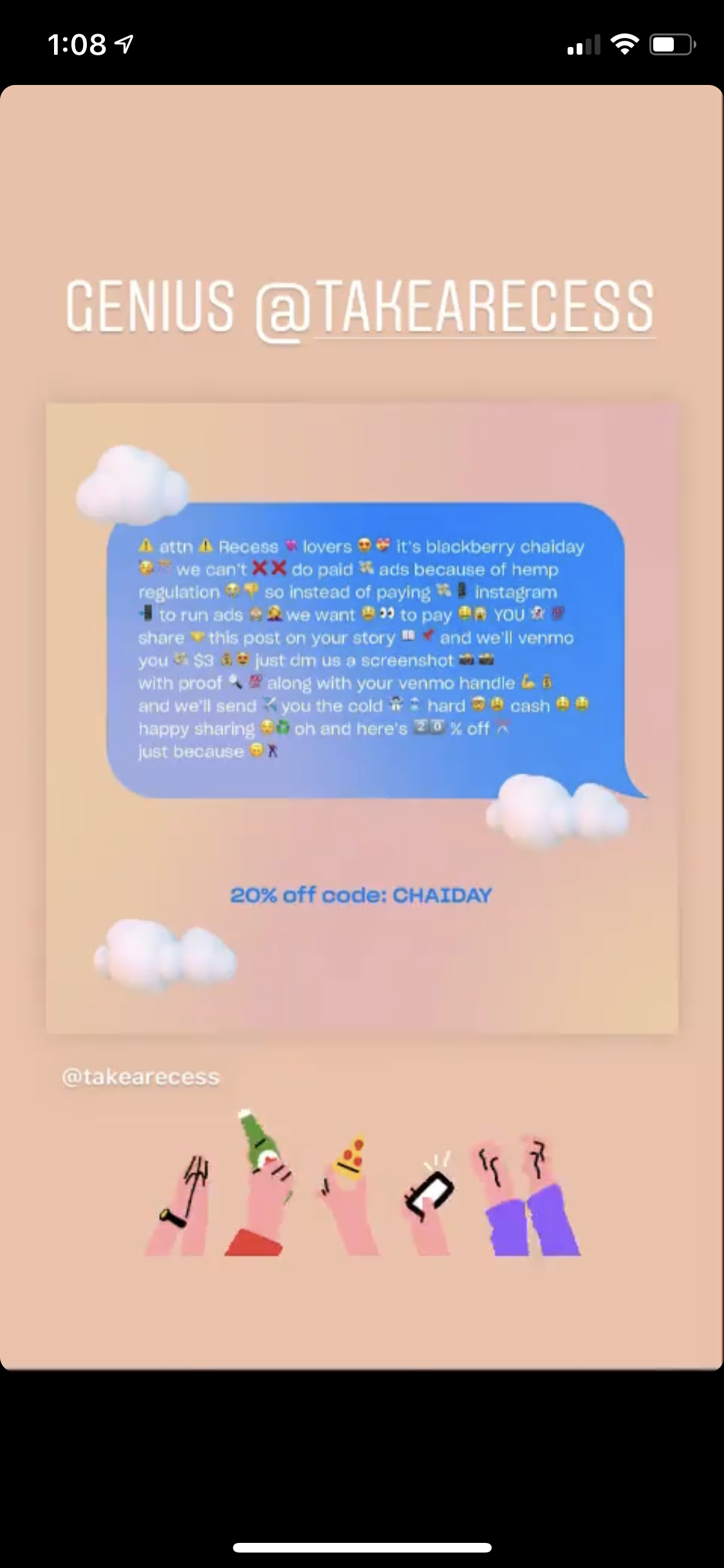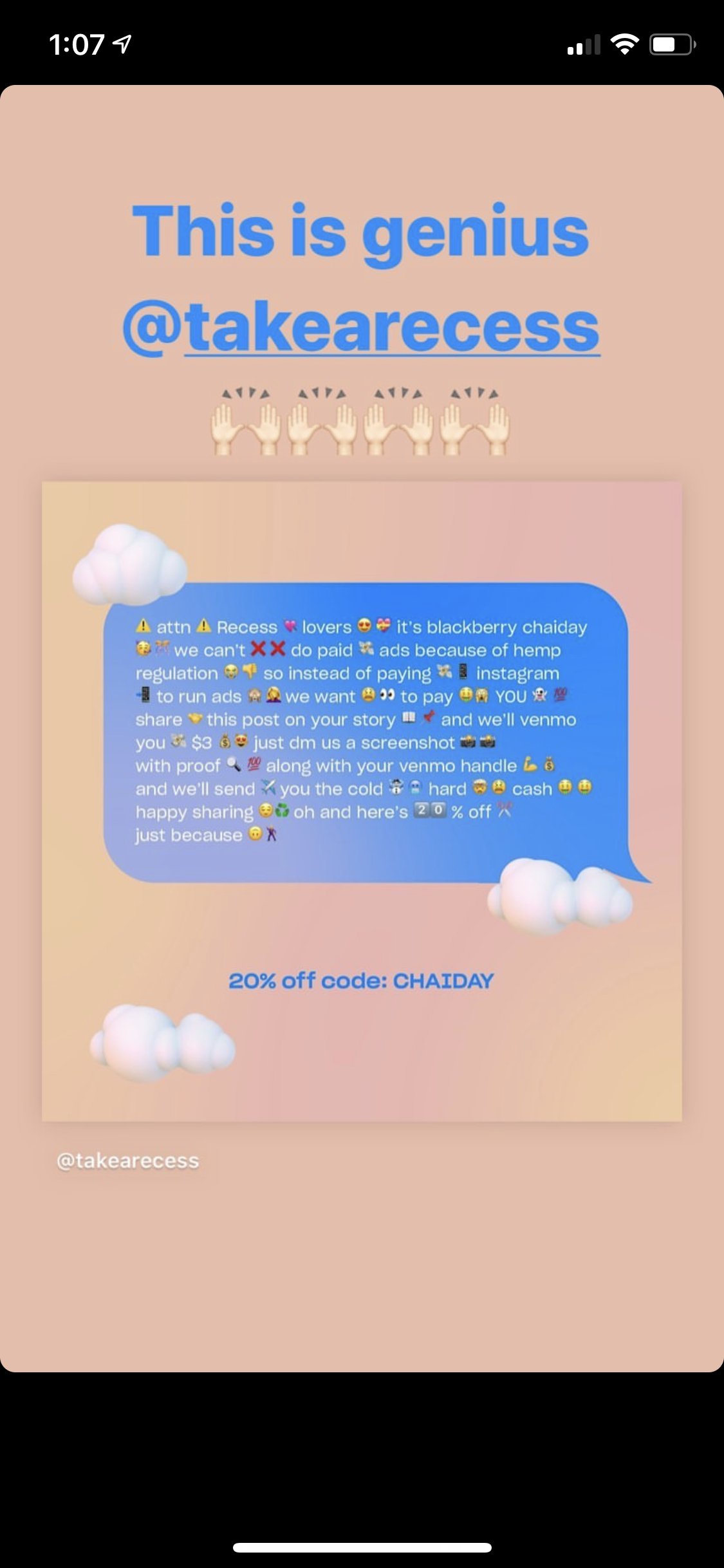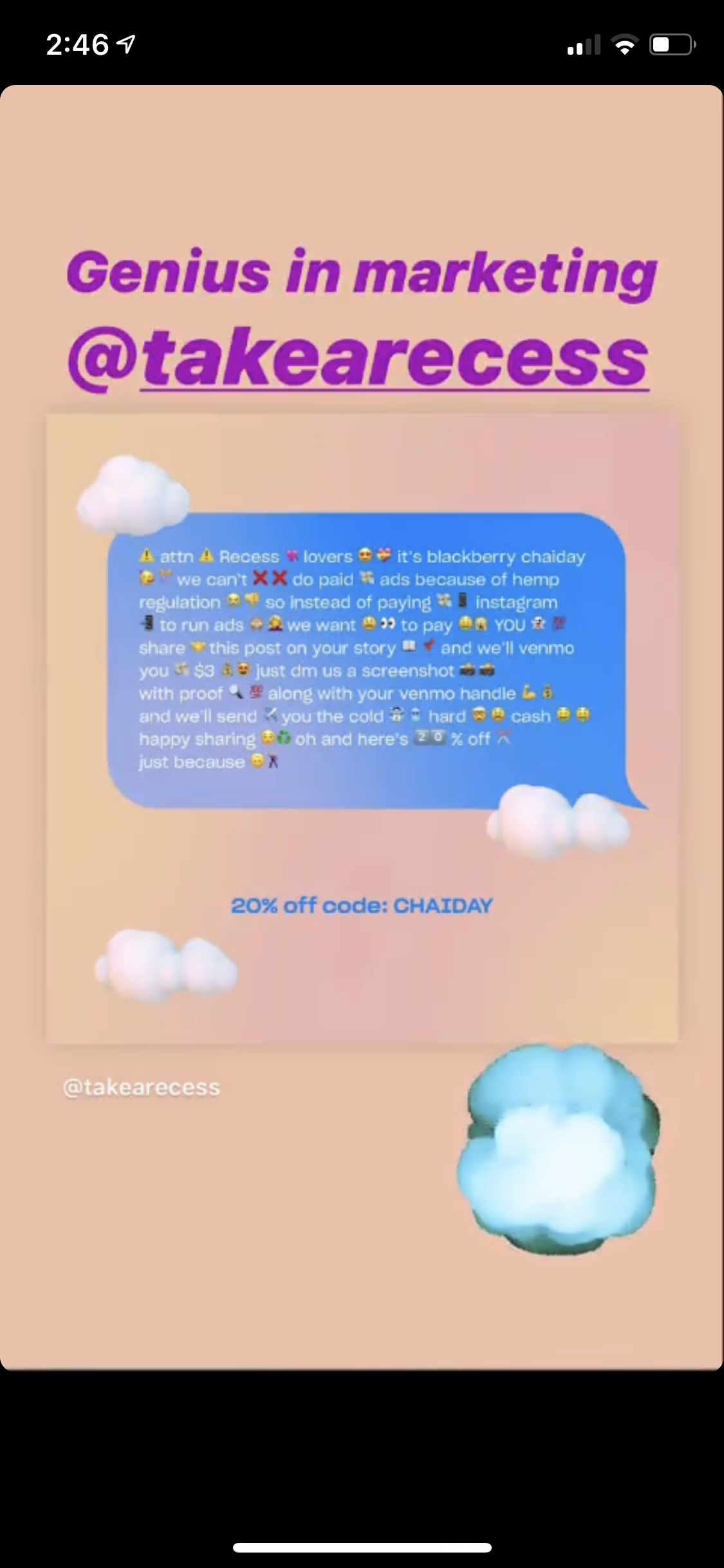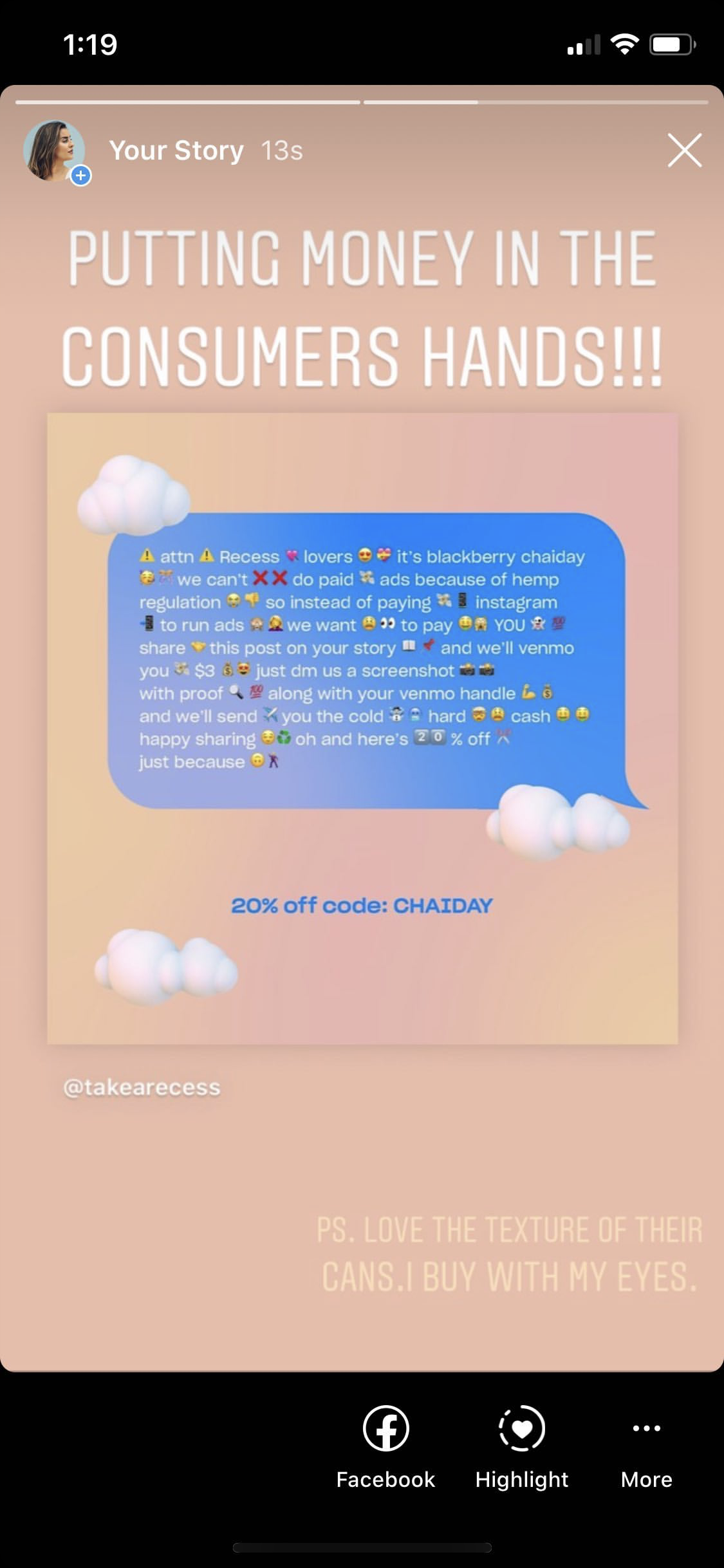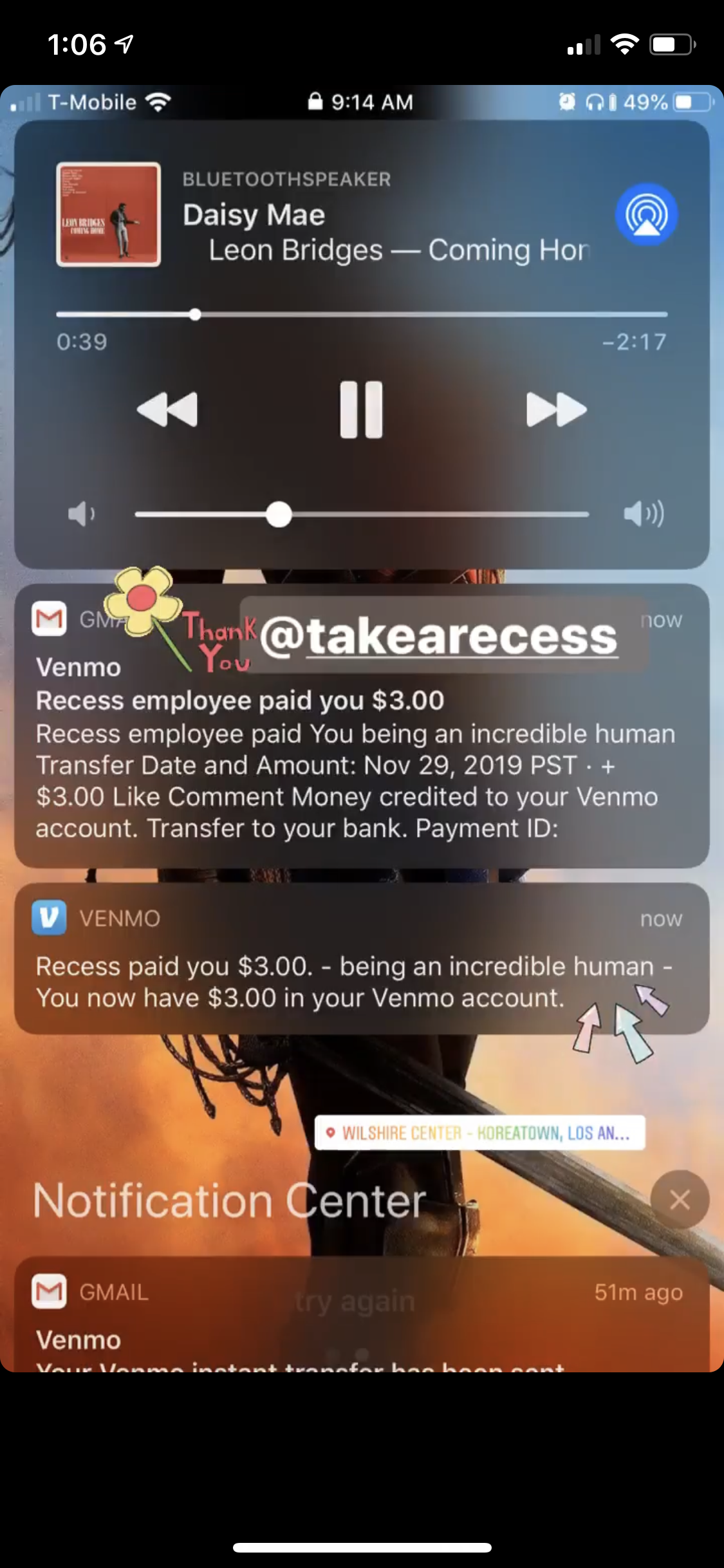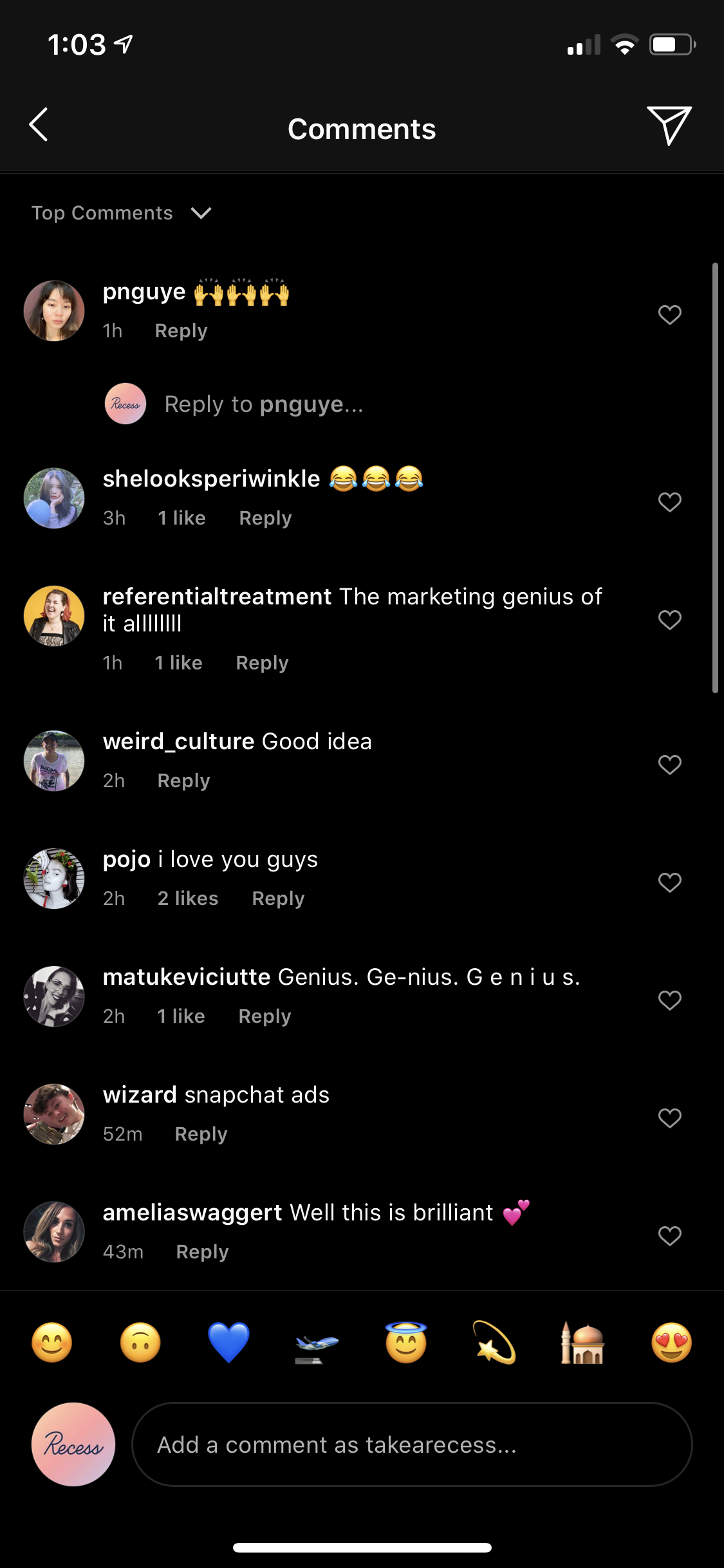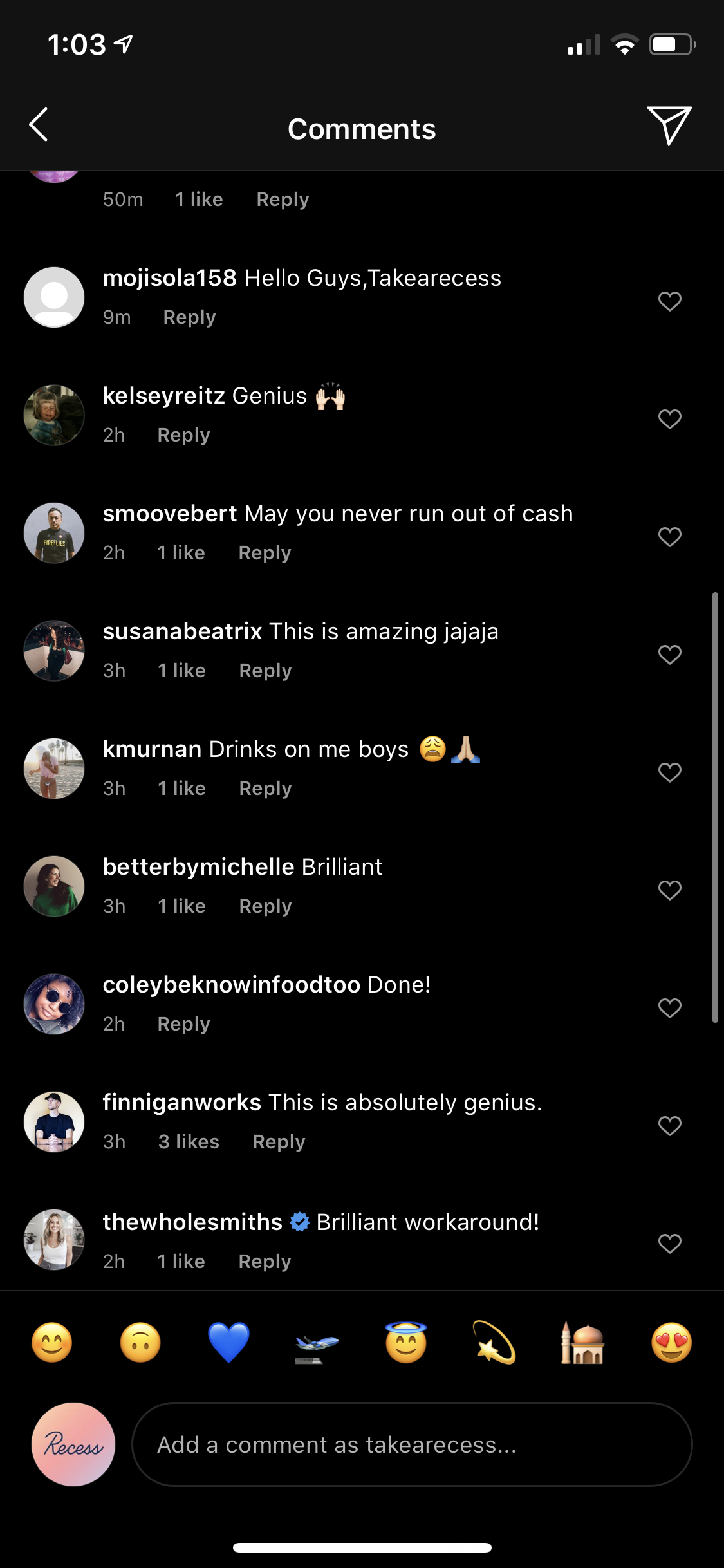 Social Media Strategy

Engaging with customers through instagram posts and stories lead to new ideas and strategies for future marketing campaigns.